The new Polar heart rate monitors now support ANT+, in addition to Bluetooth.
In particular, the new Polar H10 and the Polar OH1 support by default ANT+. If you have an old Polar H10 and OH1, you can update their firmware using the Polar Beat application for the Polar H10 and the Polar Flow app to update the OH1. Please refer to Polar website and support for further information about this.
To use Polar ANT+/Bluetooth heart rate monitors with the SELFLOOPS Group Fitness applications you need to enable either Bluetooth or ANT+. If you do not do it, you will see two device numbers on the screen (one for Bluetooth, one for ANT+).
To enable Bluetooth or ANT+, use the Polar Beat app and pair the heart rate monitor in the Settings of the Polar Beat app.
With the OH1
Enable "Visibility" if you want to use Bluetooth.
Enable ANT+ for ANT+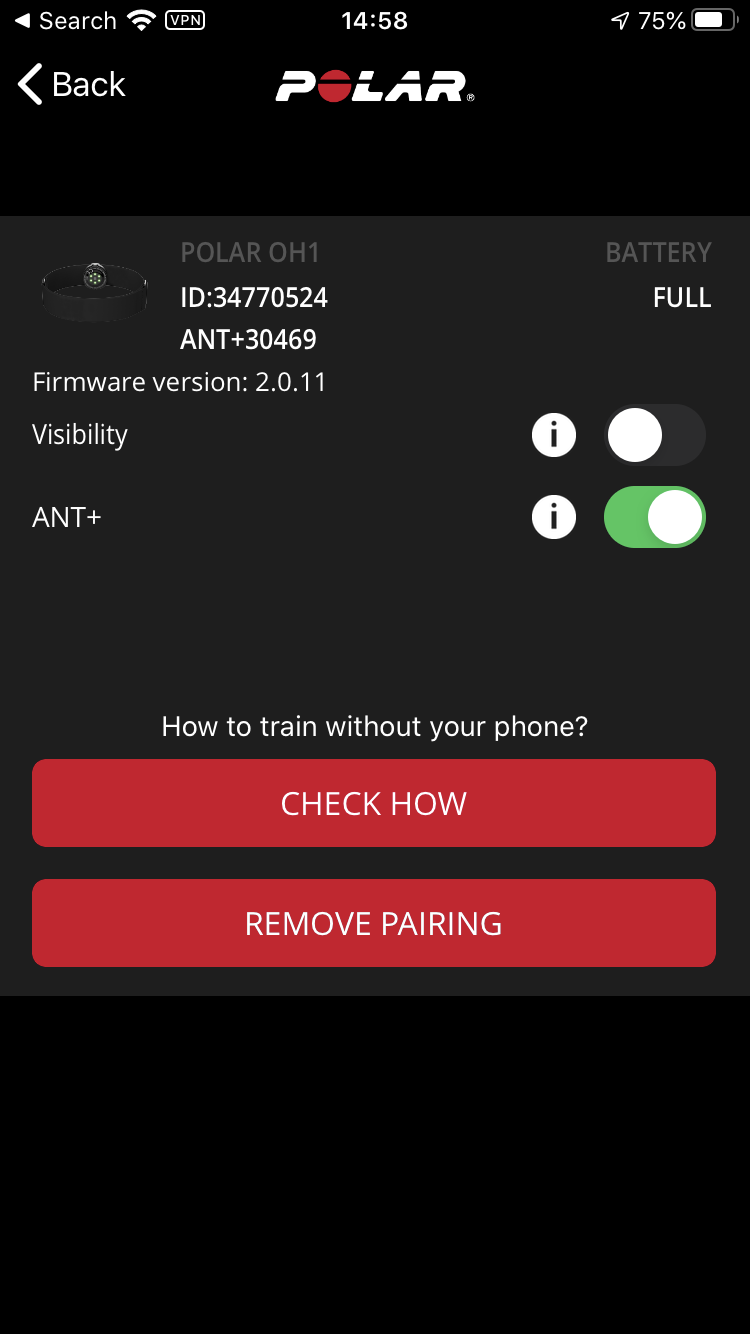 The same steps apply to the H10. The H10 has some additional options.
For Bluetooth, enable only the "Visibility" option.
To use ANT+, just enable the ANT+ option.